Eike's work of art ranges from light art to videos, computer graphics and 3D-simulation, from photos and site specific installations to computer-based media art. In the focus of his interest stand spatial relations: space and time, reality and abstraction.

While experimental on the level of theory, Eike's work is always executed with meticulous care, and the result is technical inventiveness combined with sensual appeal.

CV and list of all works
Press reviews


Eike is presented on Blinkvideo more
The art works by Eike Berg are represented by the Erika Deák Gallery.

Current

Dicomposing World (Széteső világ) - new works since 2016 - solo at Erika Deák Gallery, Budapest, opening: 26/10/17, duration: 27/10/17 - 25/11/17



Upcoming

Territories - participation at Kunsthalle Faust, Hannover, opening: 24/11/17, duration: 25/11/17 - 26/12/17


The Formula of the Present (micro-retrospective): "Digital Natives, Digital Immigrants", A Media Art and Media History exhibition by C3 Foundation - participation at New Budapest Gallery, Budapest, opening: 02/12/17, duration: 03/12/17 - 21/01/18


recent information

Publication of the catalogue
Eike Berg: Cinematographic Being by Sándor Hornyik (so far in German and Hungarian, later in English too)

Katalog deutsch (PDF 10 MB)
ISBN 978-3-00-048240-3
Katalógus magyarul (PDF 11 MB)
ISBN 978-963-12-1262-4


Children's Tales? (continued)
exhibition with international video works at iMAL, Center for Digital Cultures and Technology, Brussels, 19/07/17-01/09/17 - on display: Anime


Faktor X - Das Chromosom der Kunst
3. Biennale der Künstler - participation at Haus der Kunst, Munich, 29/07/17-24/09/17 - on display: Golden Cage


Light Year 17: Earth Revisited
screening on the Brooklyn Bridge (The Triangle at Pearl Street and Anchorage Place), New York City, 01/09/2016
Leo Kuelbs Collection
on display: Munich Revisited (Earth Revisited version)


Zeitverschiebung - solo exhibition in the gallery einRaum5-7, Braunschweig
more (in German)
01/07/2016 - 23/07/2016



Translation – Suggestion
solo exhibition in the Kunsthaus and Kunstverein Viernheim (with Thomas Lüer) more (in German)
26/04/2015 - 23/05/2015



Alteration - solo exhibition in the Galerie Anita Beckers, Frankfurt (Main)
15/11/2013 - 25/01/2014
more



Participation at Vertikale in the German Film Museum in Frankfurt (Main), curator: Thomas Lüer
27/11/2012 - 16/06/2013
on display: Utopia (7-channel VERTIKALE-version)


Art Stays 10
Festival of Contemporary Art
Ptuj / Slovenia
21/07/2012 - 01/09/2012
exhibition with László László Révész
on display: Spread (video installation) and Scan (laser installation)


Participation at Quadratic Equations I. and II. (Másodfokú egyenletek)
at Képes Institute in Eger/Hungary
01/03/2012 - 31/08/2012


Private View - solo exhibition
at Erika Deák Gallery in Budapest
11/05/2012 - 16/06/2012
more



Proclamation - solo exhibition
at Kiscelli Museum in Budapest
12/04/2012 - 13/05/2012
three new installations more


Participation at The Hungarian Magic Cube (Mágia(r) kocka)
video art exhibition
at Kibbutzim College of Education in Tel Aviv, curator: Dvora Bochman
08/03/2012 - 04/04/2012


Immersive Surface
participation in the video projection installation onto the Manhattan Bridge in Brooklyn, New York
23/09/2011 - 25/09/2011
Leo Kuelbs Collection at Dumbo Arts Festival


Art Stays 9
Festival of Contemporary Art
Ptuj / Slovenia
20/07/2011 - 05/09/2011
curator of the exhibition "There Must be an Exit!" with artists from Hungary


Facing the Artwork
Video festival in Halle/Saale, Germany
09/06/2011 - 12/06/2011
co-curator of the international program


Participation at the show "Mediascape, a pas de Nam June Paik" at the Nam June Paik Art Center in Yongin-si near Seoul, Korea. Presentation of Cube, Utopia (single channel version) and Diary Entries 1-6.

Participating artists: Jeremy Bailey, Eunji Cho, Sunghun Choi + Sunmin Park, EIKE, JODI, Kichul Kim, Shinil Kim, Kristin Lucas, Dan Mikesell, Marisa Olson, Nam June Paik, Yuri Suzuki, Jan Verbeek, Bill Viola, and Minha Yang.
15/04/2011 - 03/07/2011


Shortlist for the Nam June Paik Award / one of the eight nominees for the Nam June Paik Award / exhibition at Museum Kunst Palast, Düsseldorf
01/10/2010 - 23/01/2011


show in Busan / Korea
Die Bande im Bandee, video works
solo show with Caspar Stracke and Jörn Zehe at SpaceBandee, Busan
12/03/2010 - 31/03/2010


This site contains documentation and information about the artwork by EIKE.
All rights reserved by © EIKE.

Contact: eike(at)qxd8(dot)com
The art works by EIKE are represented by the Erika Deák Gallery.


Selected Works
Installations
Videos
Prints
Recent Press Reviews
André Pause: Der Künstler wird Avatar
Neue Braunschweiger Zeitung, 9.7.2016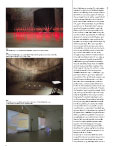 András Heszky: Eike
Balkon, Budapest, 2012_06

Katalin Aknai: Some Strange Freedom
(Valami furcsa szabadság)
Új Művészet, Budapest, 2012/07, page 42-43

Judit Csatlos: Sensed, Acknowledged and Imagined World
(Észlelt, tudott és elképzelt világ)
Műértő, Budapest, 2012/05, front page and page 8